about 8 years ago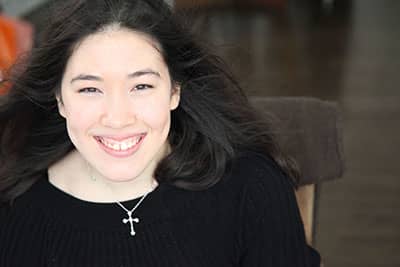 Hello there, Brilliant Hackateers!
Xian here. I want so much to extend a really big thank you and virtual hugs to you (because other than running workshops, hugging is what I do)! And also, because I think I speak for all the exemplars in saying, we are truly grateful that you are taking your time to consider not only the four of us and what we need, but the many others who you may not see in a video. There are countless others who can benefit from hands-freeing tech, navigation, way-finding, and anxiety-management tools. We know we are in the best, most capable hands and among the greatest minds possible with you.
Still, I know the half-way point can be daunting. So, if you start to lose steam, know that we believe in you and we can't do this right without your participation!
Pro Tip:
For those of you thinking really big and for those who are stuck, remember: while I would LOVE a robot butler, some of the simplest, smallest tweaks and hacks can make the biggest difference. The rubber stoppers on my skis are proof of that. Without them, my skis would be pretty useless - sending me skating to the floor! Therefore, don't be afraid to think smaller too!
Also, please don't be shy to ask for input from me, Paul, Gus, and Jason.
I said yes to my role as Volunteer Exemplar because of the possibility of making a difference in the lives of all people with disabilities and to jump at the chance to interact with YOU - the creative, knowledgeable, true makers of that difference.
I, for one, am honored to get to know each of you and dazzled by what you do! So, bring on the questions, Super men and women, as I leave you with a question too:
How can I help you, help me and millions?
Shine and innovate on - knowing we are in your corner, Mega Makers! Together, I know we are going to do something great!
With gratitude, excitement, and love,
Xian (Your Exemplar Next-Door and Biggest Fan)
A Note from ChallengePost
Yup - this week is the halfway point, but just like Xian said - there's still plenty of time to get your submission in before the deadline. For those of you who haven't gotten started yet check out the Quick-Start guide.
Questions?
We're here to help. If you have any questions about the challenge, post on the discussion forum or email support@challengepost.com and we'll respond as soon as we can.